The film "Jeanne Dielman, 23 quai du Commerce, 1080 Brussels", directed in 1975 by the Belgian Chantal Akerman, was selected as the best film in history by the British magazine "Sight and Sound", which draws up a ranking every ten years according to the votes of more than 1,600 critics and scholars.
Akerman is the first woman to lead an updated ranking eight times since 1952, and she has unseated two of the films that had dominated her thus far: "Vertigo", by the British Alfred Hitchcock, which drops to second place after being the best film of 2012, and "Citizen Kane", by American Orson Wells, which dropped to third place.
Daily tasks of a single mother
"Jeanne Dielman", the abbreviated title by which the Belgian director's work is usually known, is a "disturbing and hypnotic" film lasting over three hours, as described by the British critics, which examines the daily chores of a single mother.
The protagonist cooks, cleans and takes care of her son during three seemingly routine days in which she also receives men in the house to have sex for money.
"No other film made by a woman had ever reached the 'top ten'," noted the British magazine.
"This is not surprising: female filmmakers have obviously always been few and far between. Equally, of course, the participating critics (in the survey) have been predominantly male," the publication added.
"Triumph for Women's Cinema"
"It was when 'Sight and Sound' expanded its critic pool in 2012 that 'Jeanne Dielman' made the list for the first time, at number 35. Her ascent to the top is a triumph for women's cinema," he has declared.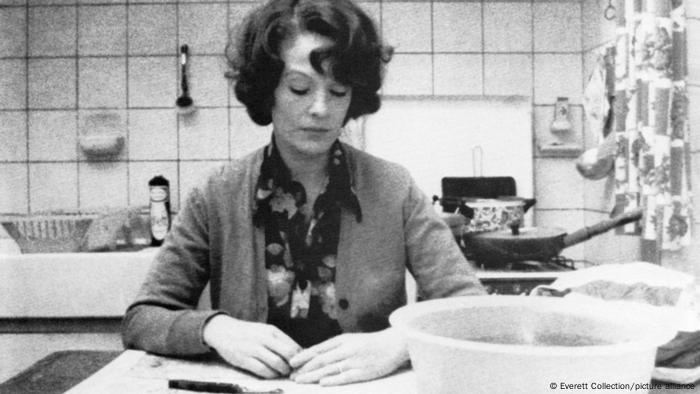 The victory of Chantal Akerman, the first woman to lead an updated ranking eight times since 1952, demonstrates that a generational shift is taking place between critics and filmmakers.
The fourth place in the publication published by the British Film Institute (BFI, in English) is occupied by "Tokyo Story", by the Japanese Yasujirō Ozu, which has occupied one of the top five positions since 1992.
Continuing in the standings "In the Mood for Love", by Wong Kar-wai of Hong Kong; "2001: A Space Odyssey", by the American Stanley Kubrick, and "Beau Travail", by the French Claire Denis.
Here are the top 20 spots on this list of 100 Essential Stocks:
Jeanne Dielman, 23, quai du Commerce, 1080 Brussels (1975)
Vertigo (1958)
Citizen Kane (1941)
Tales from Tokyo (1953)
Wishing to Love (2000)
2001: A Space Odyssey (1968)
Good Job (1999)
Mulholland Drive (2001)
The Man with the Camera (1929)
Singing in the Rain (1951)
Dawn (1927)
The Godfather (1972)
The Rule of the Game (1939)
Cleo from 5 to 7 (1962)
Centaurs of the Desert (1956)
A False Awakening (1943)
Close Up (1989)
Person (1966)
Apocalypse Now (1979)
The 7 Samurai (1954)
Follow us on